CSV import & export
Set up your Price Guard account and features.
Export your items to update and import for bulk updating. Export your items to reprice through another tool or manually.

Export your items to CSV
Import a CSV to bulk update your items.
CSV export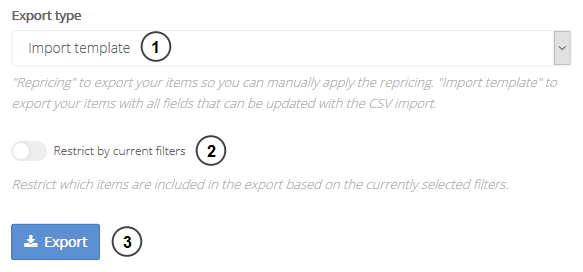 Select the type of CSV file you would like to export. "Repricing" exports just the fields required for repricing through an external tool. "Import template" includes all update-able fields so you can batch update your items.
By default all of your items are exported. If you would like just a subset of the items, you can export based on your currently selected dashboard filters.
Click to download your CSV file.
CSV import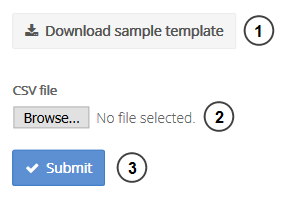 Download a sample import template, so you can see example values. Normally you will use the CSV file from your export as the template. This is so you know the format of any values you don't have in your export.
Select the CSV file you would like to import.
Click to upload your CSV file.
Get started with Price Guard now and stay one step ahead of your competitors.
Get Started Today