Account settings
Set up your Price Guard account and features.
Change the way repricing works and the alerts you would like to receive.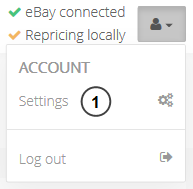 Go to your account settings
Account settings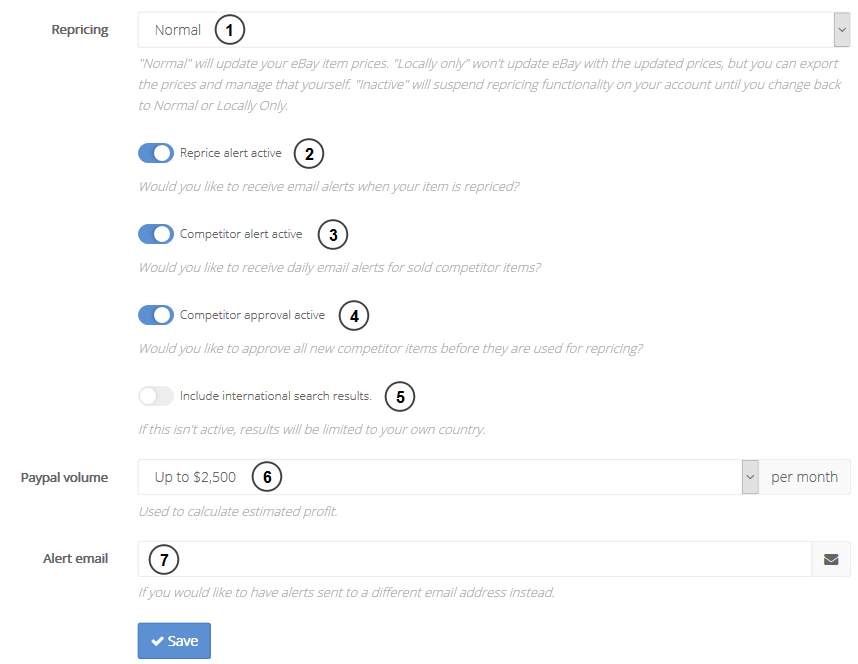 You can change the the type of repricing you would like, eg update ebay prices directly, or just locally so you can export them.
Choose whether you would like to receive an email alert when an item is repriced.
Choose whether you would like to receive a daily email showing you the competitors that that have sold items.
Require all new competitor items to be approved before they will be used for repricing. Or include them automatically.
Include international results. By default, results will be limited to your own country.
Select your PayPal volume. This is only used for profit calculations. So if you are repricing based on profit, you don't need to set this.
Add an email address here if you would like alert emails to be sent to a different address than your primary account email.
Get started with Price Guard now and stay one step ahead of your competitors.
Get Started Today