Source products
Set up your Price Guard account and features.
Link product sources (suppliers) to your eBay products. This is perfect for drop-shipping or reselling products sourced from Amazon or similar.
Note: Product source functionality is only available on the Ultimate plan.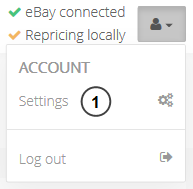 Go to your account settings
Amazon settings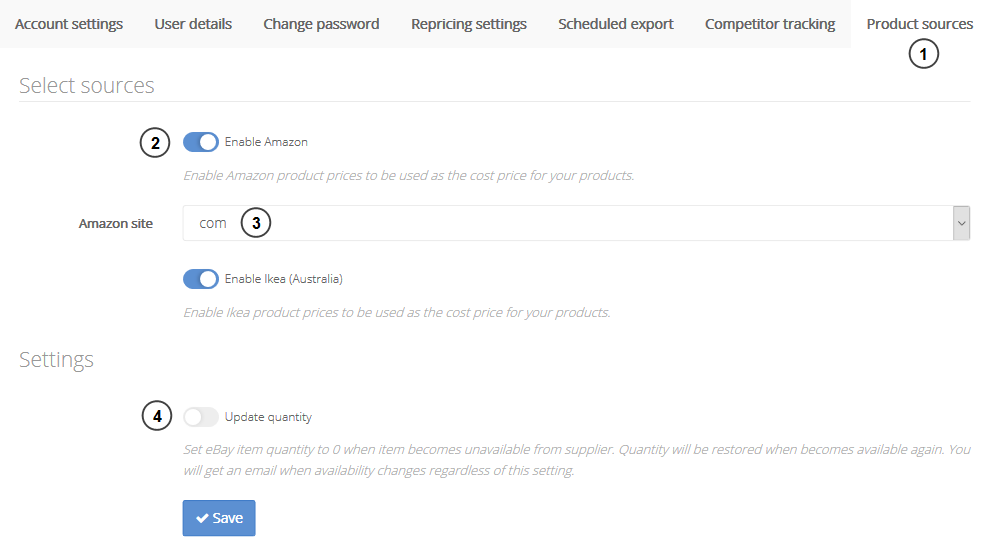 Click on the "Product sources" settings tab.
Enable any product sources that are relevant to your products.
Set any options for your selected sources. Amazon requires the country site to be selected.
Enable this if you would like your eBay products to be set to 0 quantity available when a product becomes unavailable from it's source. You will receive an email alert when this happens regardless of this setting.
Edit product
Click the "Edit" button on the right of a product you would like to enable product source tracking for.
Once you reference the source product, the cost price will automatically be kept up to date.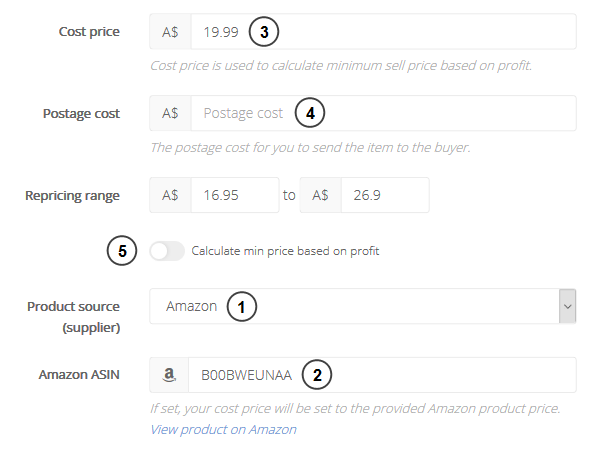 Select the product source that is relevant for this product.
Enter the product reference, eg for Amazon, the product ASIN. For Amazon, you can find the ASIN by searching the Amazon product page, or get it from the URL. It is a 10 character alpha numeric code any typically follows /dp/ in the URL.
You don't need to enter anything in the cost price field, this will be automatically brought in from your product source.
Postage cost is required when calculating min price based on profit. If drop-shipping from your supplier, set this to their postage cost, 0 if postage will be free.
If you would like the minimum repricing price to be based on the product source price, select this option. You can then enter the profit percentage margin and it will be calculated based on your source product price.
Dashboard

On the dashboard you will now have an icon indicating that a product is linked to it's source product. You can click the link to view the product on the supplier's website if you need to.
Bulk update products with supplier's reference

Export your items to CSV, any product with source product reference will have it included in the export. Add the relevant references for products that need it.
Import the updated CSV to bulk update your items.
Get started with Price Guard now and stay one step ahead of your competitors.
Get Started Today